Welcome to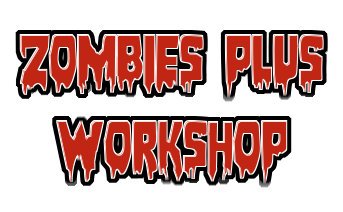 Nazi Zombies + is a wiki for articles relating to both the canon and fanon of the Call of Duty Zombies and Extinction game modes.
Before editing, new users must see the about page for more information.
Featured Article
---
Call of Duty: Undead Warfare
Written by Zombiehunter115 and RoachTheIntelCollector
"You asked. We delivered"
―Treyarch
Call of Duty: Undead Warfare is a fanon first person shooter developed by Treyarch for Xbox One, Playstation 4 and PC. It is the first Call of Duty to have Zombies being the center focus.. Read more...
---
Have suggestions for the next featured article? Feel free to contact Zombiehunter115 or another administrator. Yes, you can suggest your own article, but only if you really believe it to be worth featured status!


What is your favorite Treyarch Zombie Map?

 
What is your favorite Extinction map?
What is your favorite Exo Zombies map?
Ad blocker interference detected!
Wikia is a free-to-use site that makes money from advertising. We have a modified experience for viewers using ad blockers

Wikia is not accessible if you've made further modifications. Remove the custom ad blocker rule(s) and the page will load as expected.