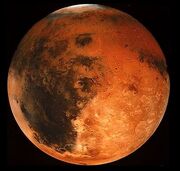 "The undead have overtaken a planet! Prepare for another zombie apocalypse!"
―Level description
One of the four zombie slayers activates
Gersch Device
, and they all jump into it to escape the zombies. But the Device teleported them to Mars! Russia has set a base there, but it's overrun by zombies.
Weapons
Pistols
CZ75 (with or without Dual-Wield)
Submachine guns
Assault rifles
Machine guns
Shotguns
Sniper rifles
Launchers
Specials
Other
Wonder Weapons
Wunderwaffe DG-2
Winter's Howl
Traps
Electro Shock Defenses (1000)
Perks and Utilities
Lunar/Mars exploration vehicle (430)
Ad blocker interference detected!
Wikia is a free-to-use site that makes money from advertising. We have a modified experience for viewers using ad blockers

Wikia is not accessible if you've made further modifications. Remove the custom ad blocker rule(s) and the page will load as expected.