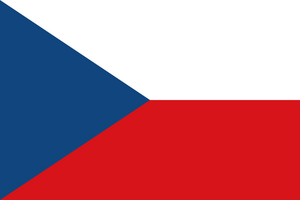 Germanic Territory of Occupied Czech Republic is an unmentioned territory faction in the "Apocalypse" storyline.
About
After the nuclear wars and zombie wars and the disbandment of the
International Creature Elimination Force
, Great Britian and Germany began annexing Europe in 1999. Shortly later, the Czech Republic once again became its own country. However, the

Czech Republic became an occupied territory once more. In an attempt to halt Great Britian from advancing any further, the Czech Resistance was formed. The rebellion was able to fight off the British Military. Eventually, though, the Czech Resistance failed to protect its nation, and it became an occupied territory. In 2020 Great Britian sold the territory to Germany. At this current time Germany still claims the land as one of its nine provinces.
Notable Members
Weapons

Ad blocker interference detected!
Wikia is a free-to-use site that makes money from advertising. We have a modified experience for viewers using ad blockers

Wikia is not accessible if you've made further modifications. Remove the custom ad blocker rule(s) and the page will load as expected.